4 Quarts Seasonal Broth-Veal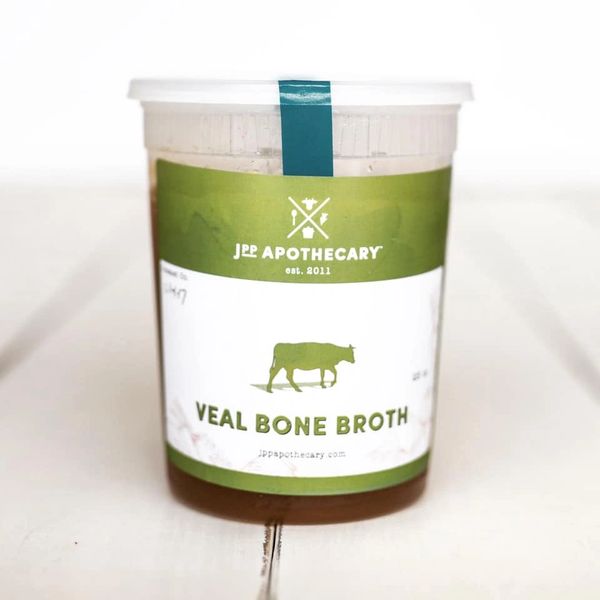 Winter 2019 seasonal broth is roasted grass-fed Veal with pork and beef bones,  roasted  tomatoes and salt.  Only 80 quarts made-Sold while supplies last.  
Pick-up, Home Delivery or Shipping options will be selected in your online checkout process.  Deliveries are made Tuesdays 2-6pm.  Please leave a cooler in a shaded spot for us.  FedEx shipments depart on Tuesdays with 2-3 day delivery.  Tracking info is sent via email from FedEx.   Weekly orders need to be received by noon Monday

Ingredients: Filtered water, AZ grass-fed bones, Organic: celery, carrots, onions, apple cider vinegar, parsley, saltww and herbs. 
Celtic Sea Salt Included.  Broth is sold frozen.  It's cooled to room temperature before being packaged in 32 oz BPA-Free freezer safe plastic, filled about 28 oz+/- before freezing.