The Funky Kitchen Cookbook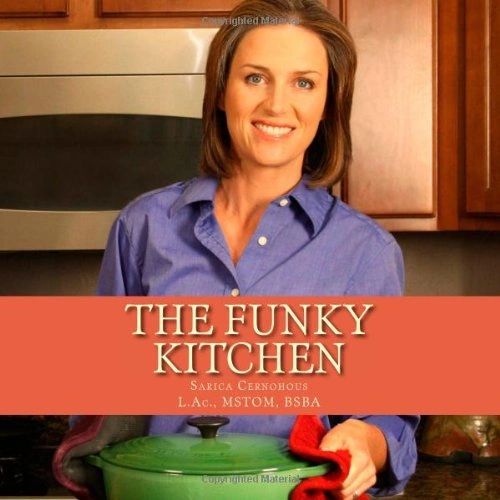 One mom's favorite traditional (ancestral) food preparation techniques and recipes:
making yogurt, sauerkraut bone broth, and soaking grains, nuts, seeds and beans.
With beautiful and descriptive photography, Sarica shares her favorite uses of these methods, with an eye to the nutritional reasons for doing so. The book offers unique ingredient suggestions that the author has learned through her years of making traditionally-prepared foods in her own kitchen. Additionally, her education and experience as a practitioner of Traditional Chinese Medicine infuses different elements of her writing, imparting its theoretical basis for some of the techniques shared. It is an easy-to-follow primer on these basic techniques, so that anyone can immediately begin using them in their own kitchen.
Review from Sally Fallon Morell and the Weston A. Price Foundation: "We've seen a profusion of cookbooks about traditional diets in the last few years, most of them with many excellent qualities, but The Funky Kitchen by Phoenix chapter leader Sarica Cernohous fills a real need. Rather than supply us with a large number of recipes, Cernohous focuses on the core principles, giving detailed explanations and instructions for each, along with a few well-illustrated recipes...A big Thumbs UP to The Funky Kitchen, a real contribution to those of us who like to escape to the kitchen!"