Grassfed Tallow Body Balm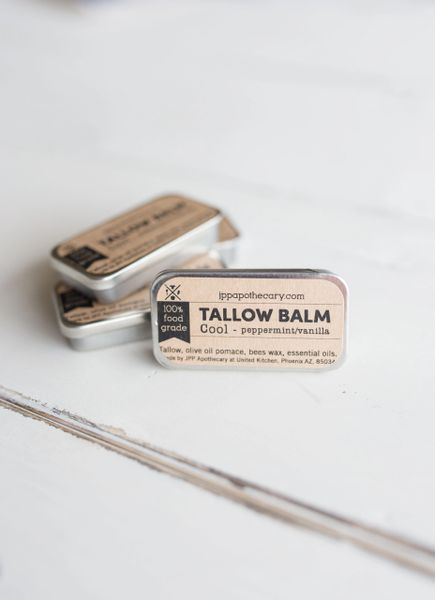 Specify slider tin or roll-up stick.  
Grassfed, rendered tallow, BODY BALMS for dry lips, face, hands, feet, and all over the body.  Only 4 ingredients and 100% edible; grassfed tallow, olive oil pomace, beeswax and essential oils.  Offered in 3 flavors.  That's right flavors- technically they're food grade!  Lavender Lemon, Peppermint Vanilla, and Cinnamon Apple. All are .5 oz.