Grassfed Tallow Body Sugar Scrub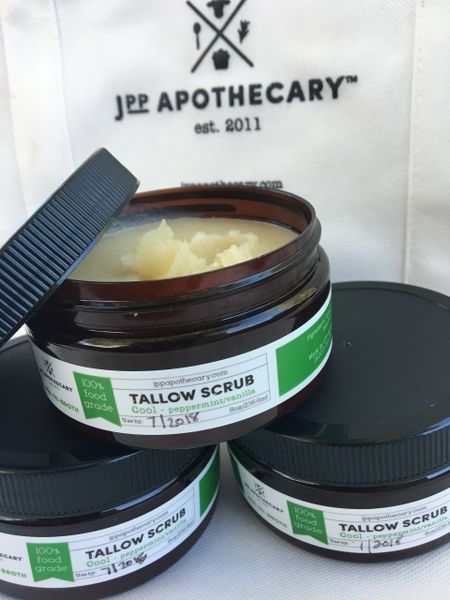 Sugar scrubs directions: Apply the nutrient-rich tallow scrub using a circular motion to exfoliate and refresh the skin.  Rinse thoroughly with clean water and pat dry.  Enjoy your smooth, hydrated, moisturized, healthy and radiant skin!

Offered in 2 flavors.  That's right flavors - technically they're food grade!  Lavender Lemon (backorder) and Peppermint Vanilla. 8oz/236.6ml. 
Ingredients:  Organic turbinado sugar, Grass-fed beef tallow, olive oil, beeswax, food grade essential oils.  Tallow is indicated for use with eczema, psoriasis and dry skin.