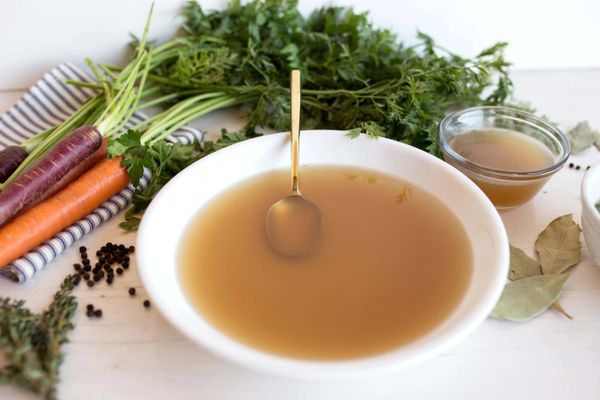 Our "Bone Broth Healing Kit" (42 servings).  For those wanting to RESTORE good health we suggest incorporating 8 ounces, twice a day.  Also a great HEALING addition for those following a 30-day protocol, fast, or cleanse.  Stores frozen for 6 months and refrigerated for 7 days.  Can be refrozen. 

Pick-up, Home Delivery or Shipping options will be selected in your online checkout process.  Deliveries are made Tuesdays 2-6pm.  Please leave a cooler in a shaded spot for us.  FedEx shipments depart on Tuesdays with 2-3 day delivery.  Tracking info is sent via email from FedEx.   Weekly orders need to be received by noon Monday.  

Flavors:  AZ grass-fed Beef, AZ grass-fed Bison, Pastured Organic Chicken, Pastured Organic Turkey.  Out of season: Pastured Pork & Beef "Hearth" Broth, Grass-fed Veal.  
Ingredients: Filtered water, grassFED and grassFINISHED bones or organic pastured bones, Organic: celery, carrot, onion, apple cider vinegar and herbs.  Broth is sold frozen.  Broth is cooled to room temperature before being packaged in 32 oz BPA-Free freezer safe plastic, filled about 28 oz+/- before freezing.