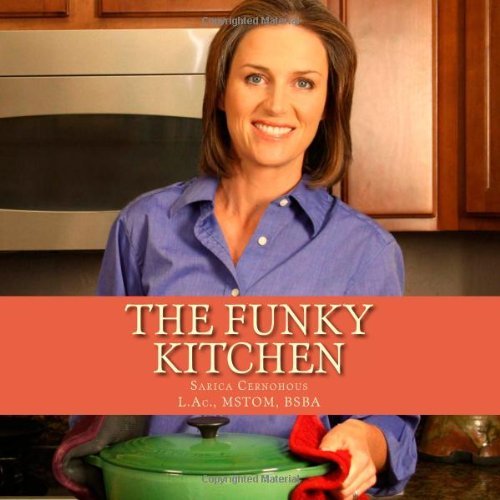 Crock Pot Bone Broth for Busy Lives
Shelly has adapted this recipe from her favorite cookbook, The Funky Kitchen: A Compilation of One Soccer Mom's Favorite Traditional Food Techniques and Recipes, by Sarica Cernohous L.Ac., MSTOM, BSBA.
Method
Add to your crock pot, 2-3 pounds +/- of raw, grass fed bones (or in the case of poultry use pastured and organic). These can be marrow, feet, neck, shank, oxtail bones and even organ meat. Either meat left on or off the bones will work well. If making poultry broth, leave the skin on bones and be sure the chicken feet are blanched and layer on top of skin is removed.

Add organic veggies: 1 yellow onion, roughly chopped. You may leave some onion skin on as it will add a rich brown color to your broth and will get strained out at the end. Add 3-4 peeled, roughly chopped carrots. Add 3-4 cleaned, roughly chopped celery stalks.

Add 3-4 quarts of filtered water, or enough to just cover the veggies and bones and also so that there is 1.5" from the top of the crock.

Add 2 tablespoons of organic, raw apple cider vinegar. You may use another acid component to help deeply extract from the bones such as fresh lemon juice, a tomato, wine, or other vinegars.

Add your favorite herbs and spices. I like to add 1 teaspoon of each: fresh thyme, peppercorn, and a bay leaf. You might choose fresh garlic, rosemary, ginger, kombu seaweed, nori, dulse. I also add fresh parsley during the last 10 minutes of simmering.

Set crock pot to cook for 4 hours and then it should automatically (or need to be manually) turn to the warm or low setting. Choose the setting that is at least 180 degrees F, or slightly higher and simmer gently (with lid off) for an additional 2-16 hours but NEVER long enough that the water completely evaporates and the broth burns on bottom. You are looking for the water level to reduce by about 30-50%. My husband does not like the aroma of beef or lamb broth simmering at home so I often plug in my crock pot outside on the back patio and simmer while keeping the lid on but slightly cracked. Poultry broths have a very pleasant aroma.

Add a handful of cleaned, roughly chopped parsley to he broth during the last 10 minutes of simmer.

Strain out the solids from the broth with a sieve and allow to cool in glass or ceramic container(s) overnight in the fridge. If you did NOT add onion to your broth initially, you might feed the broth or the strained ingredients to your dog and cats.

Salt to YOUR taste JUST BEFORE serving or sipping. This will vary depending on your application of broth i.e. sipping/cooking with/making a gravy reduction. Stores for one week in fridge if fat is left on, slightly less if fat is skimmed. Stores in freezer safe jars for 6 months.
Notes
After refrigeration, you should be able to skim the fat that rises to the top and later use for sautéing veggies. This is another reason grass fed and pastured/organic is important. This fat has cell-healing cholesterol and saturated fats.

Crumbly bones may be used in your compost pile and will be appreciated by your garden.

You can make a second extraction with the same bones. Just add new veggies, water, herbs and vinegar. This second extraction will be thinner and darker than the first extraction and produce less fat.